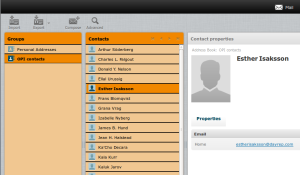 The update promised around Easter is here. This is a rather large update which we have made available as an installer image as well.
Main features in the new release is support for doing a system restore from a backup and tighter integration between the webmail interface, Roundcube, and contact and identities used on OPI.
Complete release notes and information about the upgrade can be found in the announcements in our forum section.
Unfortunately our manual is really missing out on our love and attention, so if anyone would like to contribute we would love to get a pull request on the git repo for the manual