In this post I have put together a short screenshot walk through of the web based parts of OPI.
For files, contacts and calendar views we are using a themed version of owncloud. The administrative tools have been moved to our own administration since this has to be synchronized across all applications running on OPI. The web based email client is provided by Roundcube.
When the OPI application has loaded in the web browser the user currently will be presented with the administrative part. Navigation between applications is then seamlessly changed by selecting the wanted function from the drop down menu in the top right corner.
Administrative view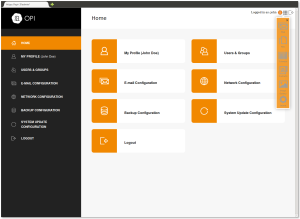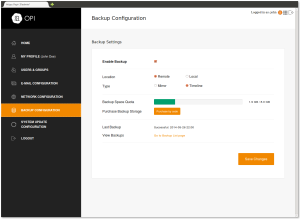 File view
Worth noticing is the "backup" folder where the available backups can be found.
Image gallery
First an outside view of the available galleries then the content of one of then.
Contacts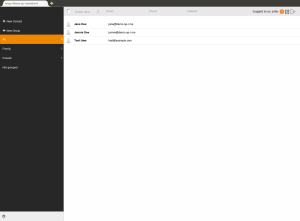 Email
For mail we are using RoundCube, again minimally themed to have some color resemblance with the rest of OPI UI.
Any comments please feel free to comment below and we will do our best to answer any questions.
/PA, OpenProducts